Surf Excel Machine Drum Descaler
Ecommerce Brand Assets | Animation | Performance Marketing
Full-service solution for the newest addition to the Surf Excel Portfolio, the Machine Drum Descaler
Surf Excel intended to broaden its horizons by entering Machine Drum Descaler, one of the Indian market's newest categories. The brand team approached us in search of a turnkey solution. For the eComm launch, they needed a nomenclature, identity, packaging design, and digital assets.
The initial challenge was to create a design that stood out from the laundry (fabric care) products.
The challenge was to give them a face that elevates Surf Excel's image to the next level, rather than following the smaller products that addressed specific needs.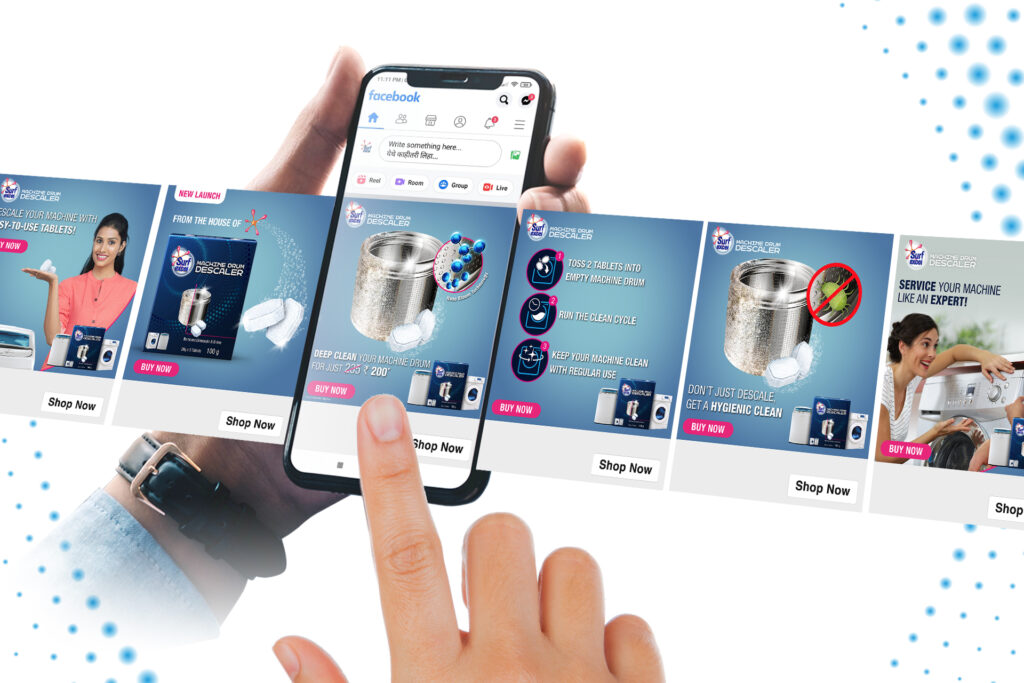 We discovered through a thorough category scan that brands have focused on the machine rather than the drum, and that the competition shows the clothes that dilute and blend the product with other laundry products.
We created packaging with a radial circular dot pattern running around the Surf Excel logo that added a stylised feel. We showed the drum as a separate visual, with before-and-after and tablets adjacent to it, in order to simplify the product's usage. A Magenta line element running through the pack aided in the development of technology cues while also highlighting specific areas. As a signature, the product name typeface added superiority and style.