Website Design & Development 
Taking visitor's to Indian Himalaya's virtually
Connect with Himalaya is an adventure company that specialises in organising trips to 'off the beaten path' destinations in the Indian Himalaya. They are always more concerned with experiencing than with seeing places.
They had a beautiful design and wanted to bring it to life digitally. The design presented its own challenges because it was not a typical website with an 'usual scroll' in the web world.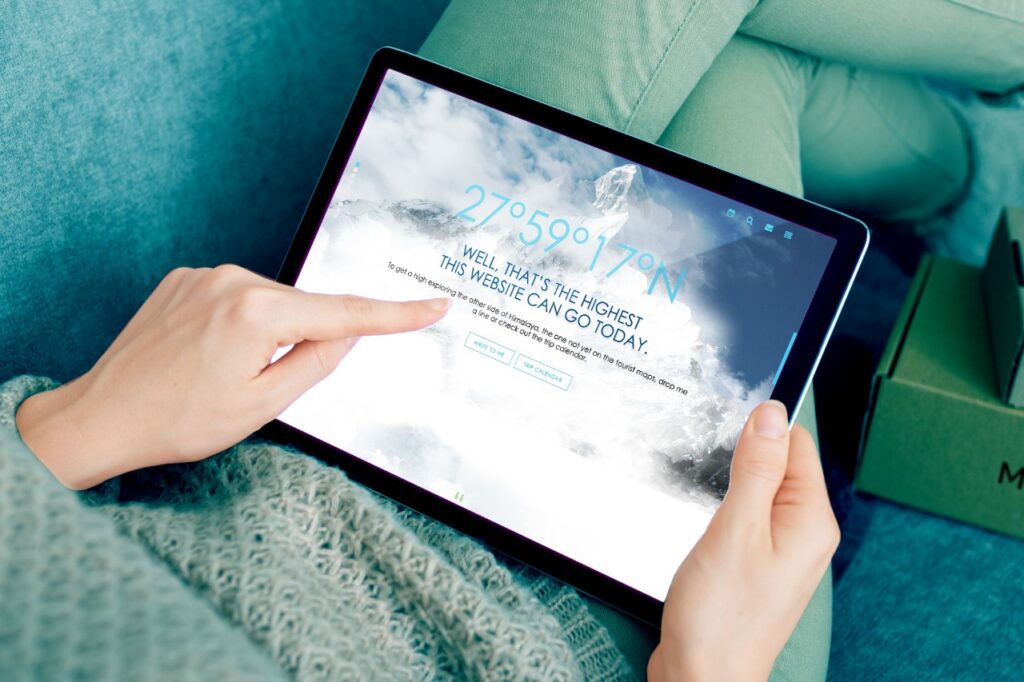 We started by conducting research to see how the competition is faring in the digital world. We had a design ready and started working on their website's custom development. Through their website, CWH wanted their audience to experience the Indian Himalayas. The website started at the bottom of the mountains and worked its way up using a'reverse' scroll that we created for them.
The website's overall design was inspired by the Indian Himalayas. By simply visiting their website, one can experience the mountains, fresh air, clouds, and altitude. It began to provide a rich experience to users by including many features such as easy online booking, trip calendar, and connecting social media to their website.