Branding | Website Design & Development | Graphic Design | Infographics
Wisdom better depicted through Design
Rujuta Diwekar sought to demonstrate the value that design might provide to the congested "healthy living" category in order to realise her goals. We developed a simple but effective design that integrated all of her collateral, including articles, social network posts, movies, audios, an activity calendar, etc. assisting the powerful brand in making its "food and lifestyle expertise" accessible to everyone. By using design, wisdom is given value.
Celebrity nutritionist Rujuta Diwekar practises in Mumbai and is the recipient of the esteemed Asian Institute of Gastroenterology "Nutrition Award." In 2012, Persons magazine named her one of the 50 most influential people in India.

She was pondering how design may enhance her already tremendous presence despite being a very strong brand on her own.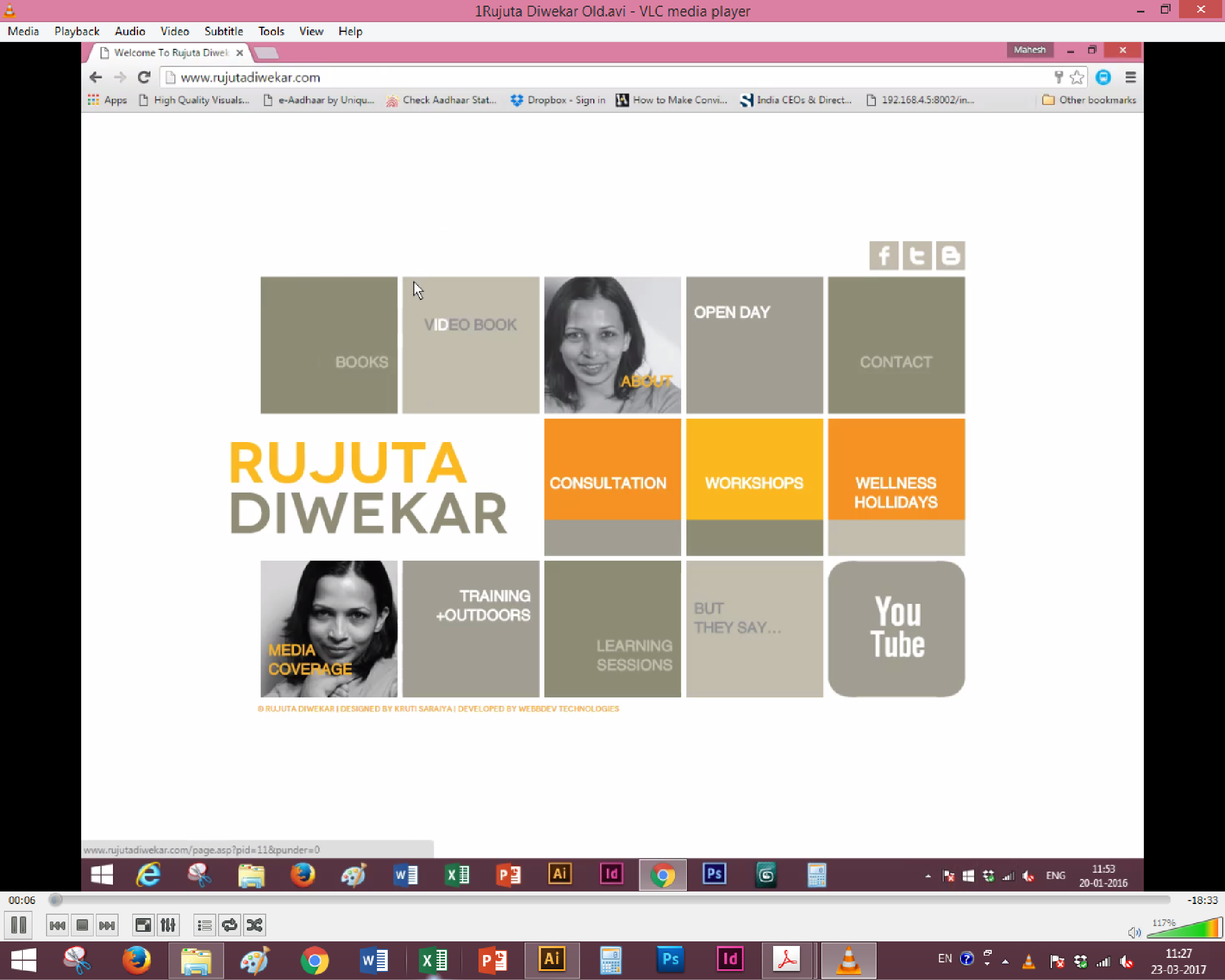 MOFA Digital created a stylish, intelligent, and user-friendly interface for Rujuta to share her 'food and lifestyle wisdom.' Changing the lives of current clients as well as the general public – assisting her in her vision of making 'food wisdom' available to those who are willing.
The solution included a web interface, on-site communication, and collateral materials for activities and workshops, as well as a secure interaction platform for new clients. Carefully crafted to reflect her personality, approach, and way of thinking. Helping her to better integrate and present her knowledge – via articles, social media, videos, audios, and an activity calendar. A fairly complex system was simplified in order to make life easier for her large audience.