Branding | Website Design & Development 
A unique web experience that projects a multi-talented Indian photographer.
Arjun Kamath, a highly qualified, upcoming but widely acclaimed film and photography talent, wished to begin his professional career in India. Entering the wedding photography market, which is in high demand.

For him, this was the only way to stand on his own and earn substantial financial strength. As a result, we had a clear brief to create a solid website to target the wedding market.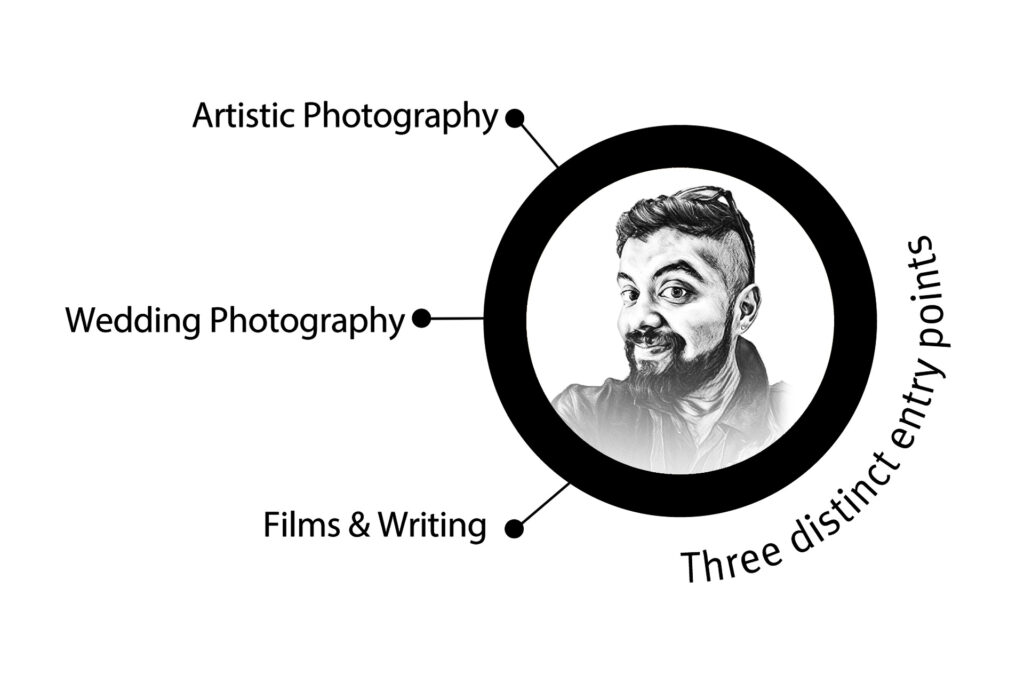 For us, Arjun as a whole possesses a range of skills. extensive intellectual foundation through a renowned film school and a desire to reach new heights. Here, the difficulty was in creating the ideal portrait of Arjun. Showcase all of his skills to draw clients from a broad audience as well as industry experts. To help him with his urgent need of gaining financial stability, but more importantly to avoid having his skill compromised by a focus on wedding photography alone.
We came up with a dual strategy for Arjun. His talent is lavishly shown on an extensive website and in a visual identity. A distinctive visual signature that reflects the breadth of AK's intellect and substance, as well as his storytelling prowess. A dynamically spiralling movie that changes into a pen… a deeply moving visual experience. Modernity and elegance are expressed through the letterforms' relaxed yet assertive posture.